winksbeaute
Regular price
$ 49.99 USD
Regular price
$ 79.80 USD
Sale price
$ 49.99 USD
Unit price
per
Sale
Sold out
Transform your hair into a luscious, healthy-looking mane with RiceTress, our all-natural Rice Water Shampoo Bar.
Made with Longsheng Rice, a highly sought-after variety known for its rich nutrients and hair growth benefits, our shampoo bar is specially formulated to strengthen and nourish your hair, promoting growth and preventing hair loss.
Infused with the nourishing properties of coconut and rice wash water, RiceTress helps revive dry and damaged hair, leaving it looking silky smooth, and full of life. 
With a paraben-free, cruelty-free formula, our shampoo bar is gentle on your hair and scalp, making it suitable for all hair types.
Experience the power of rice water in a convenient, eco-friendly shampoo bar. With RiceTress, you'll achieve the hair you've always dreamed of - healthy, voluminous, and oh-so-gorgeous. So why wait? Order now and get ready to say hello to your best hair yet!
Share
View full details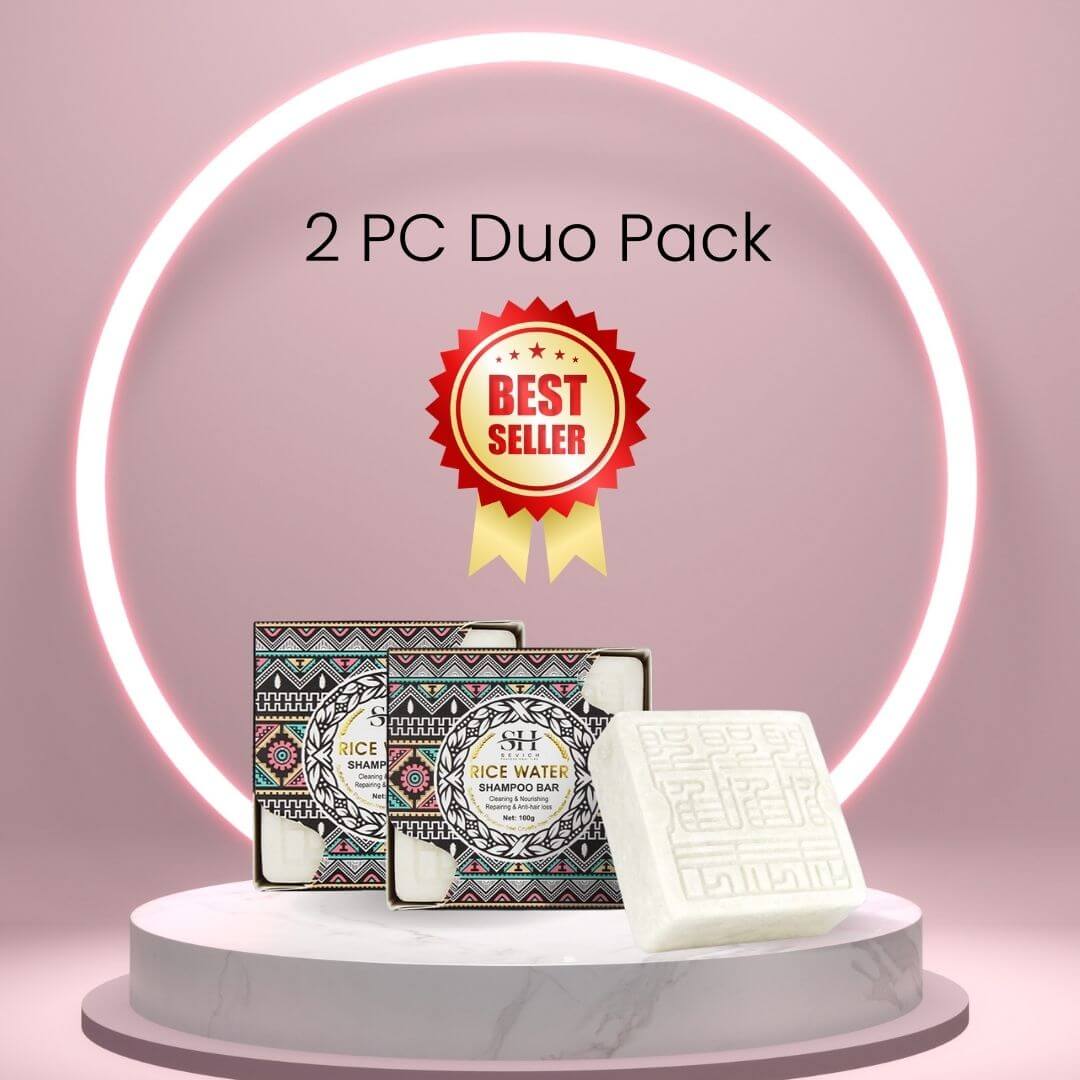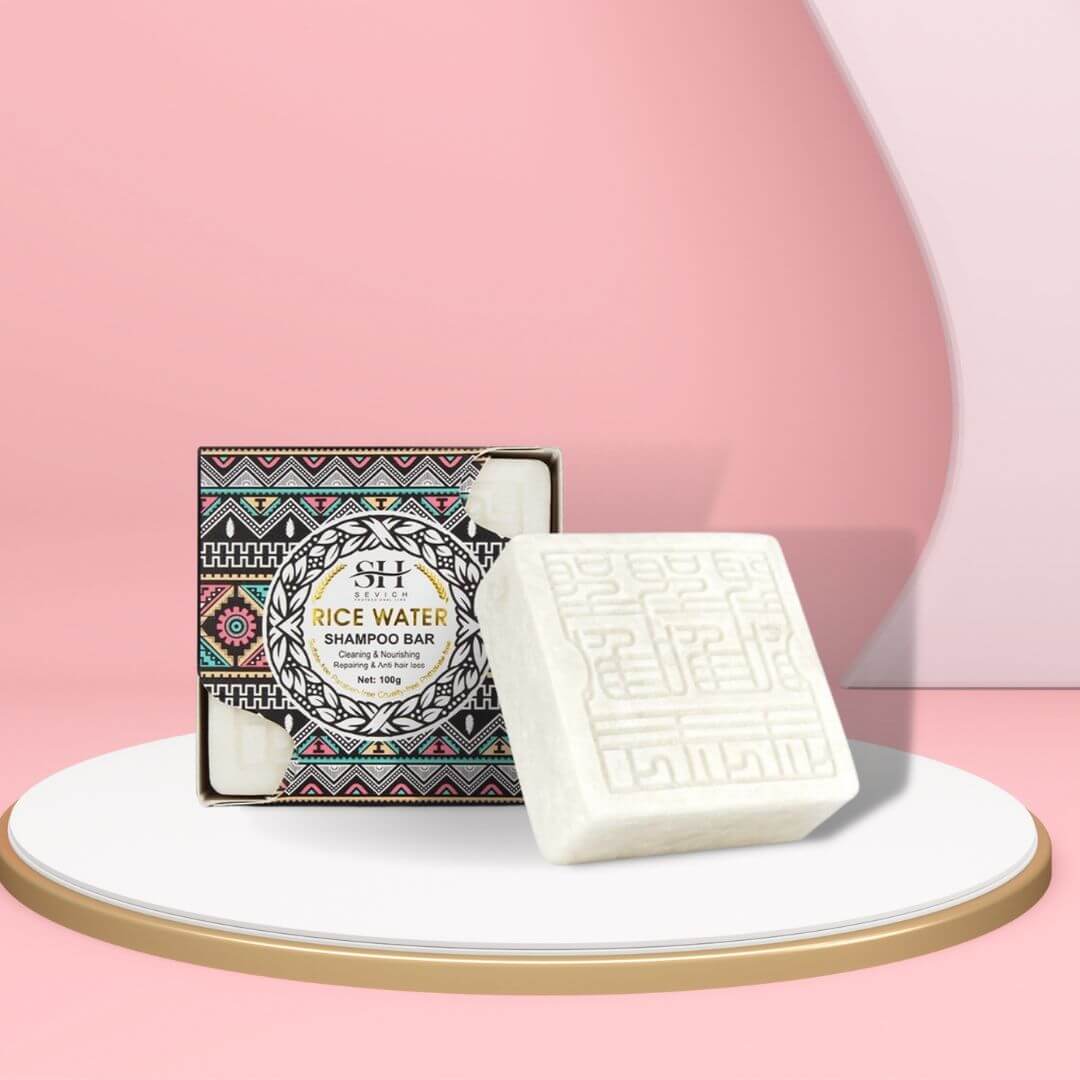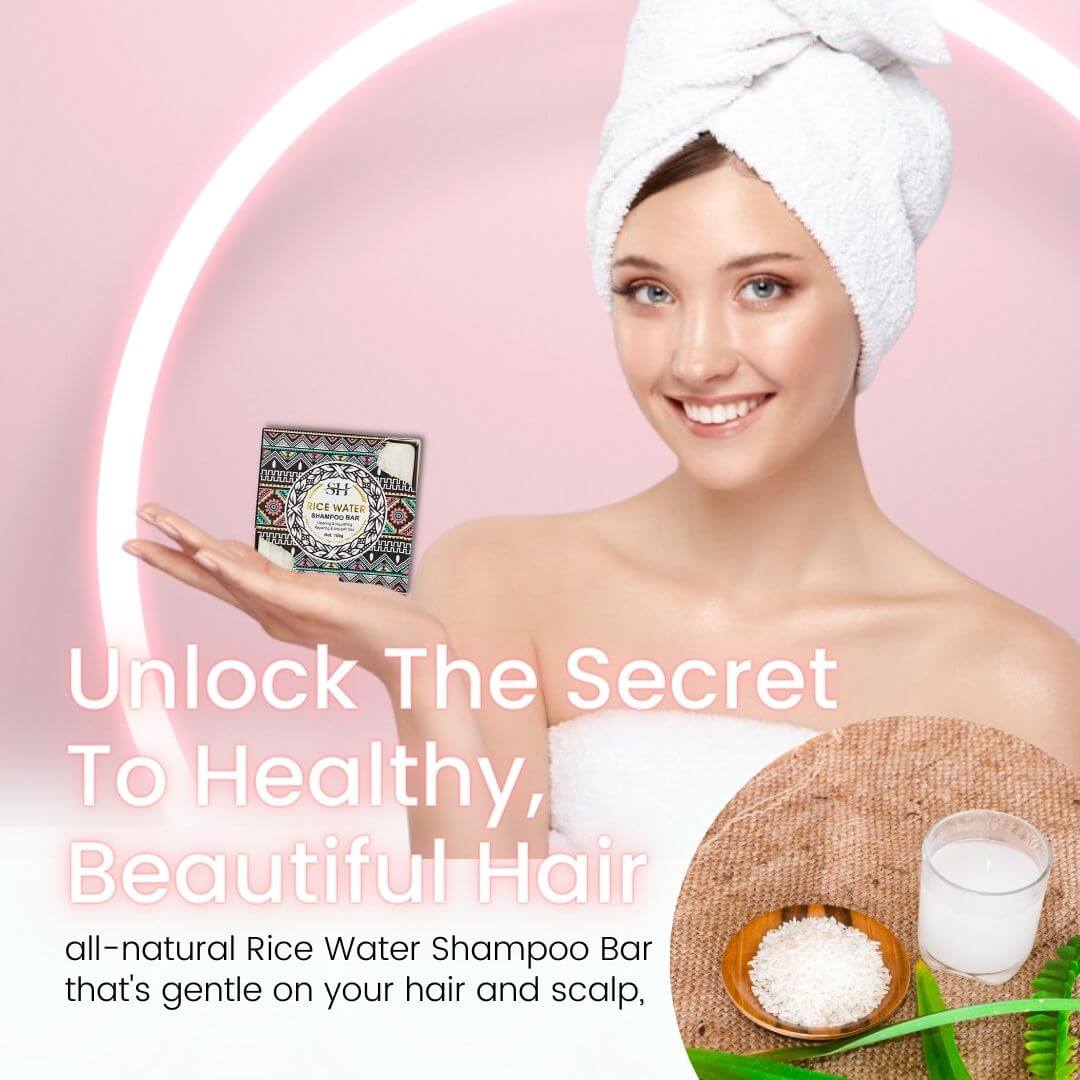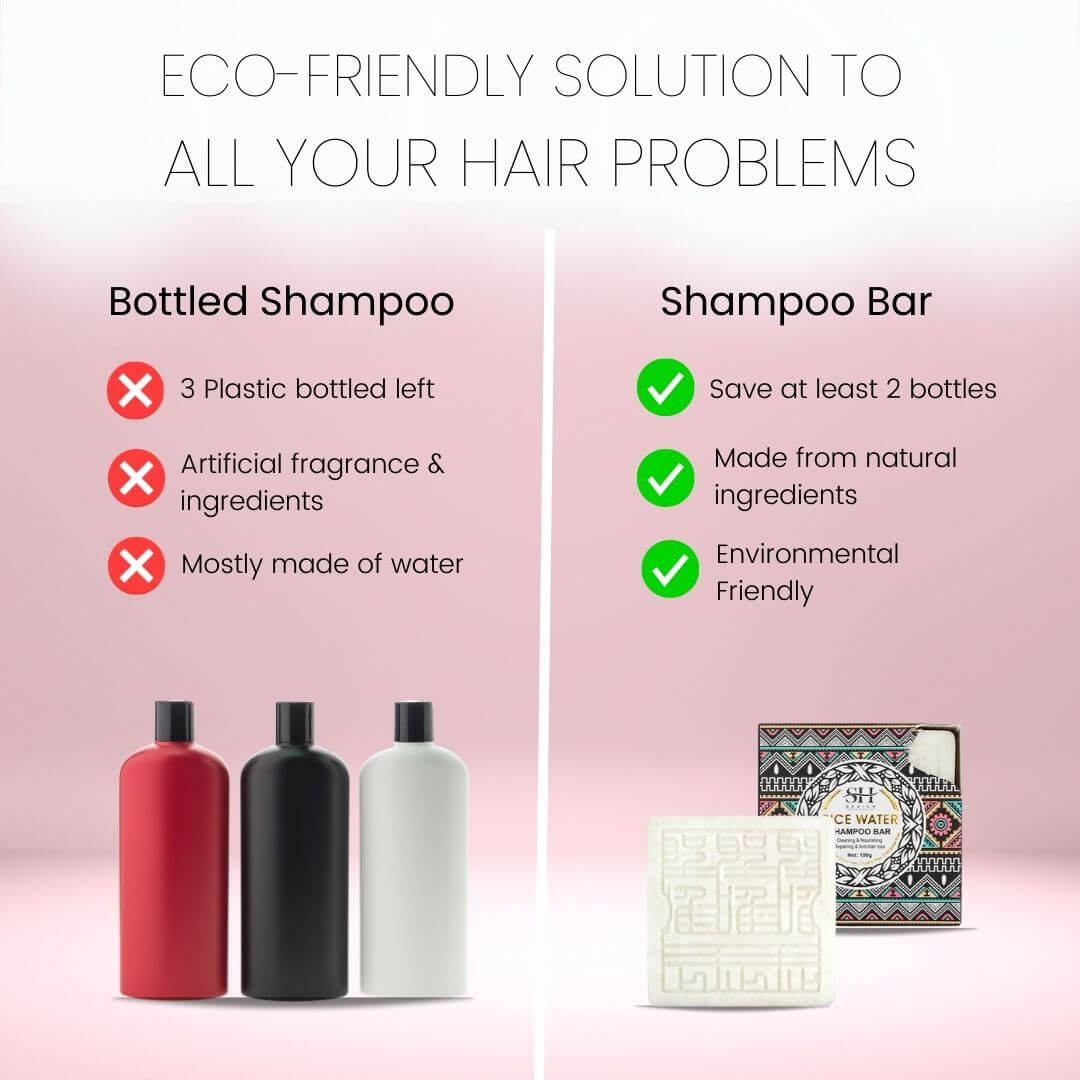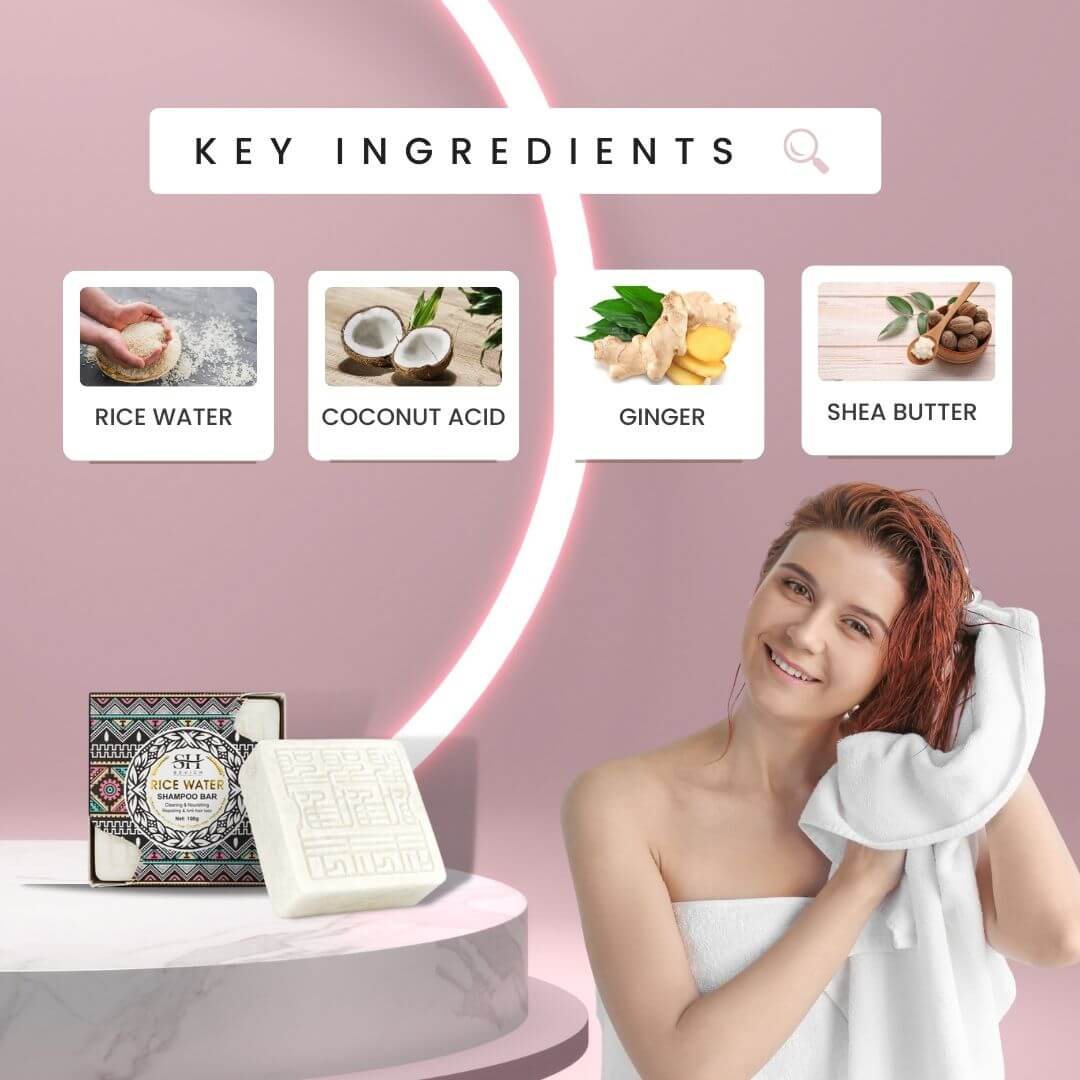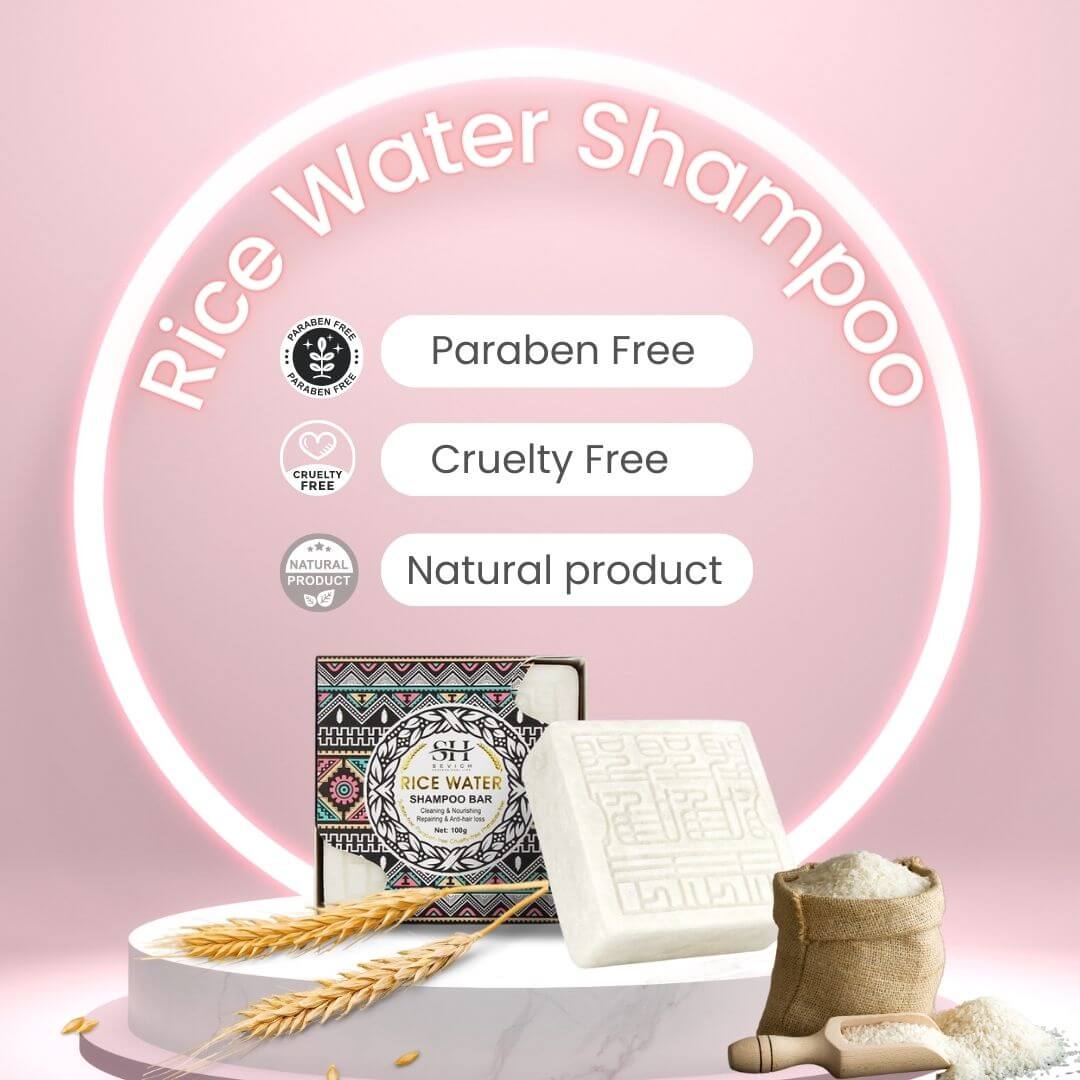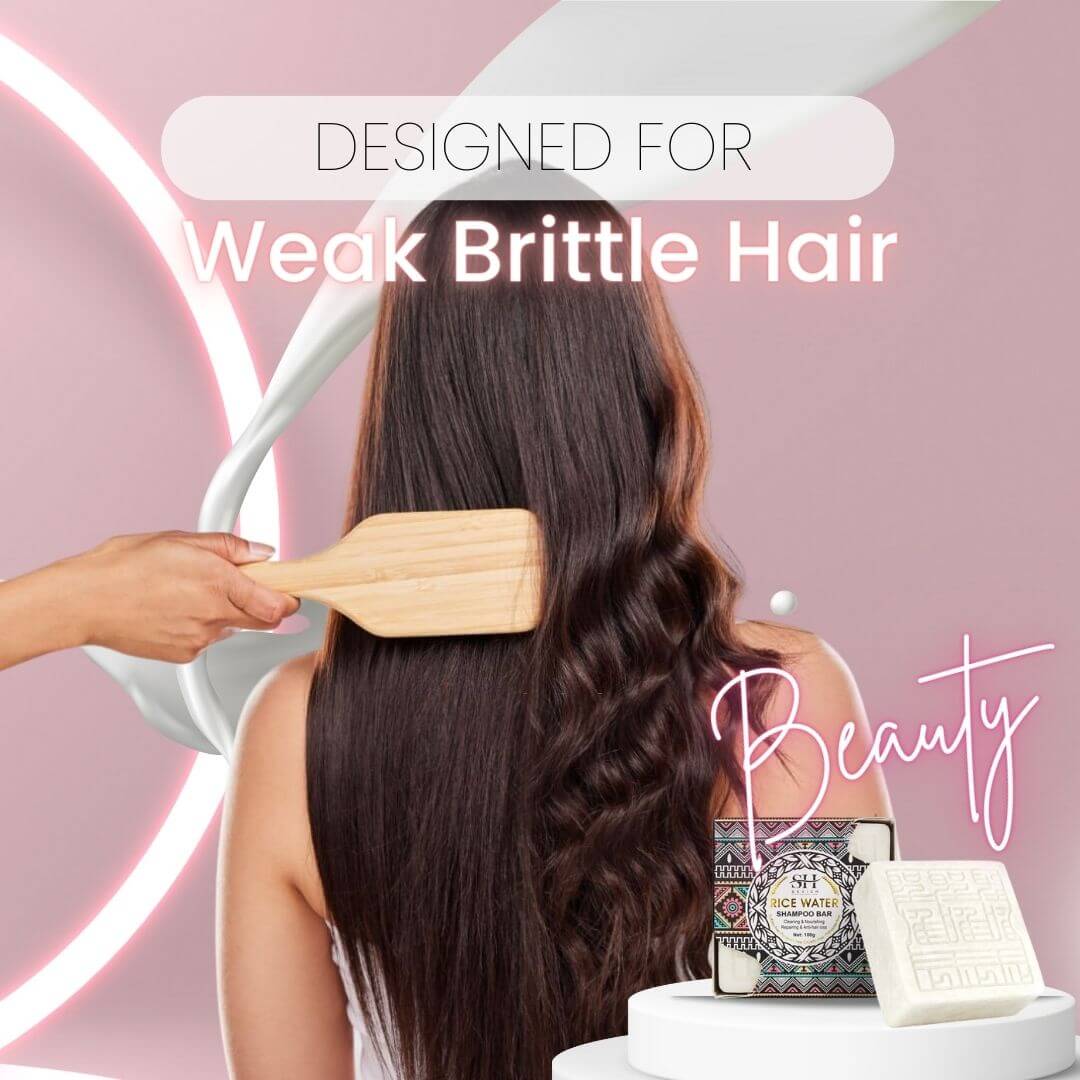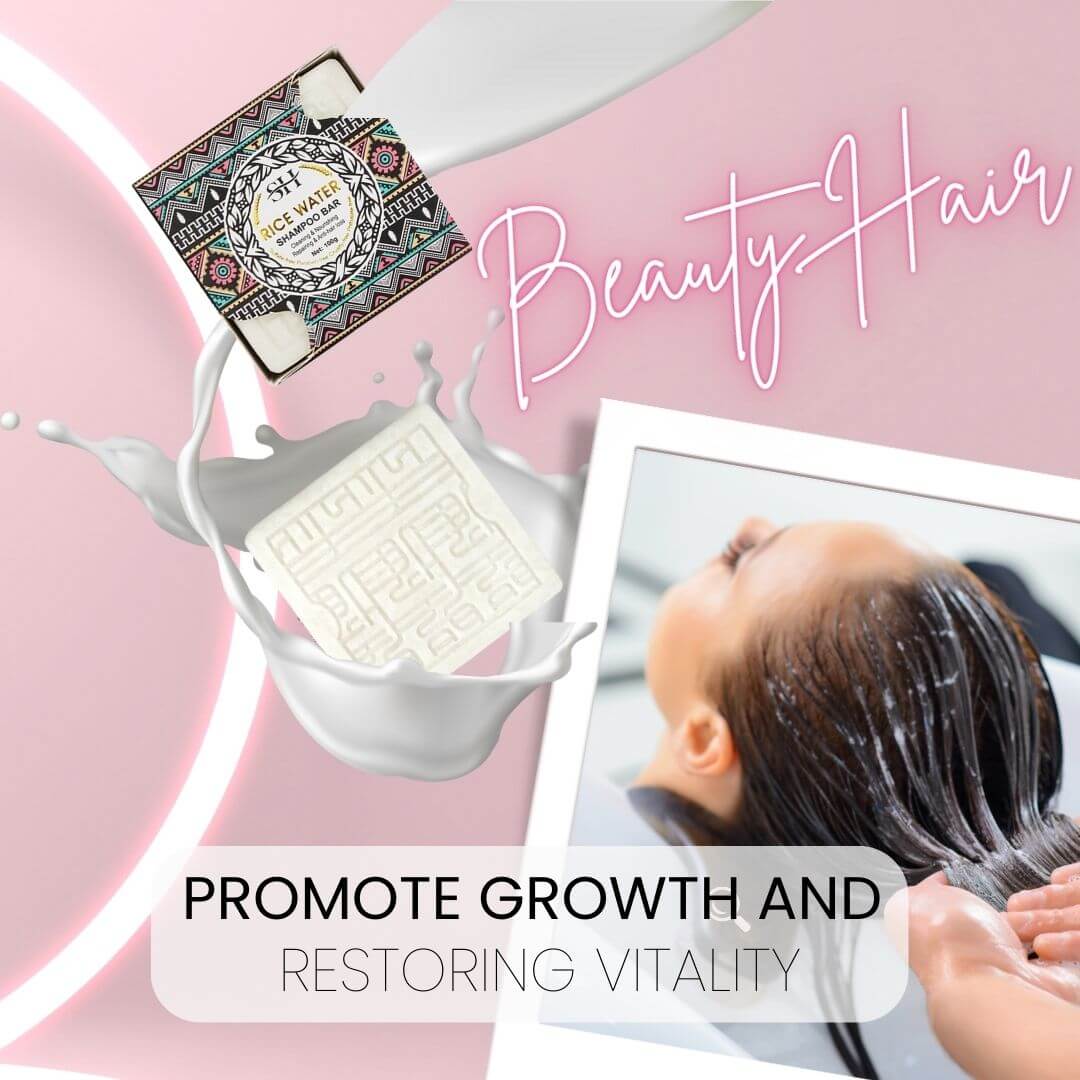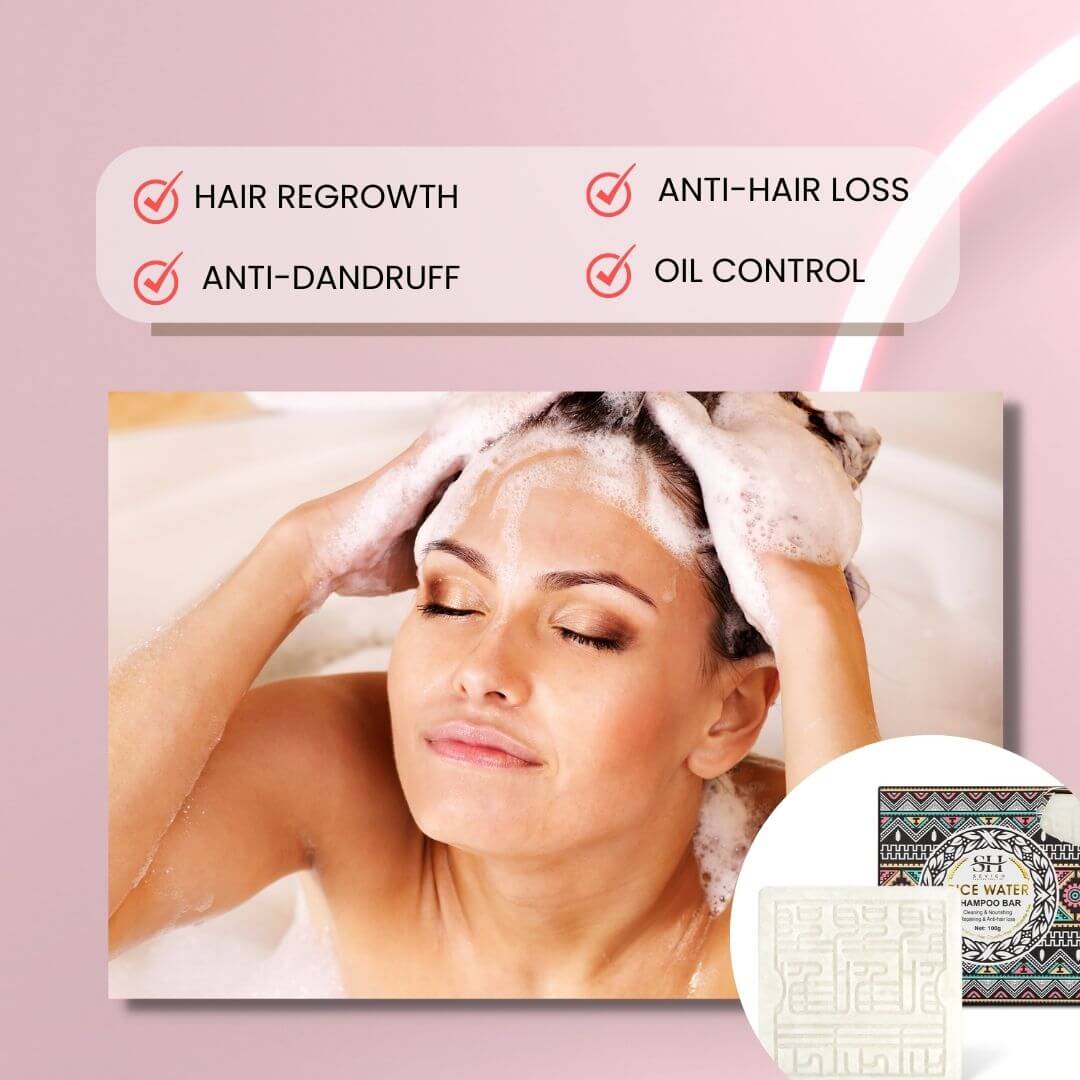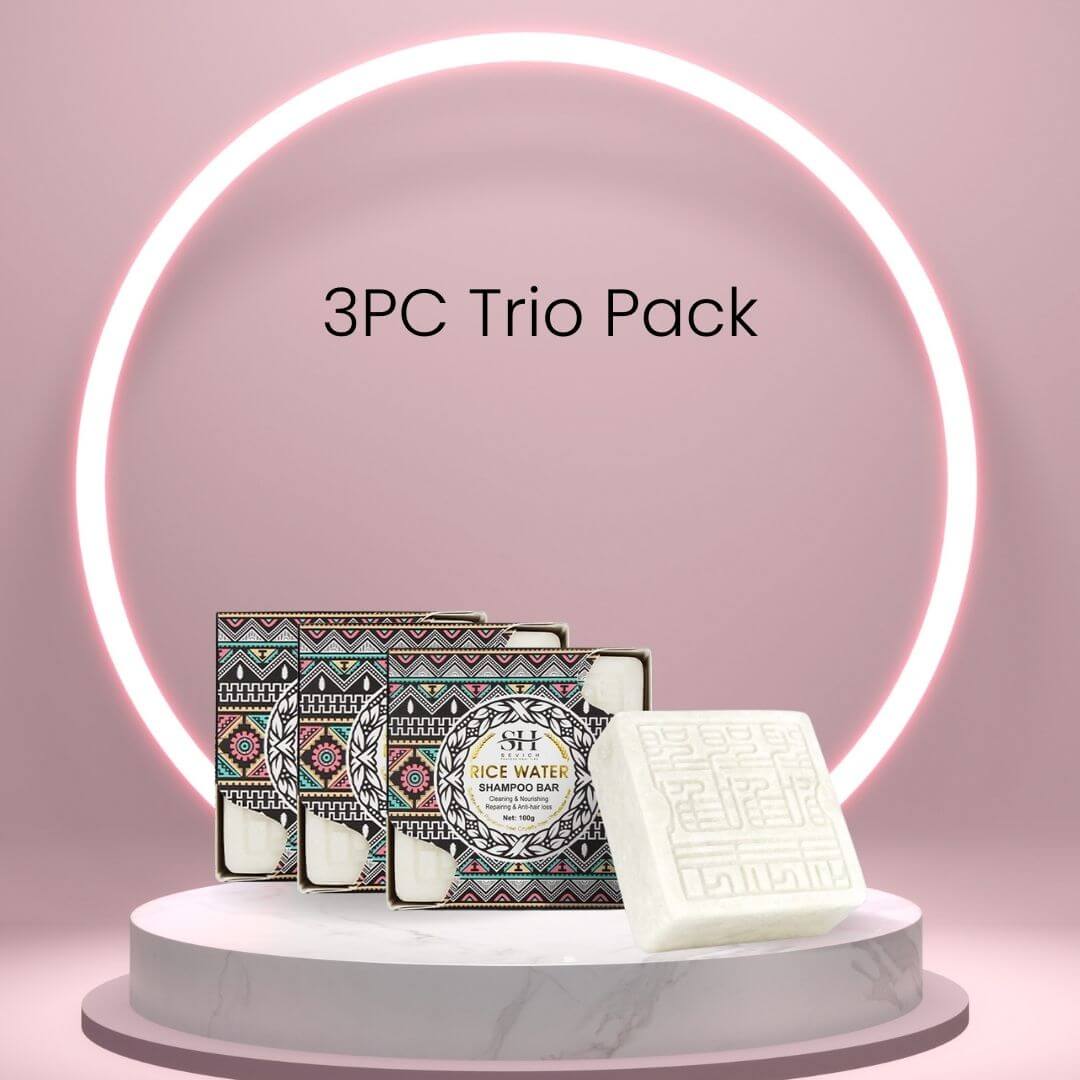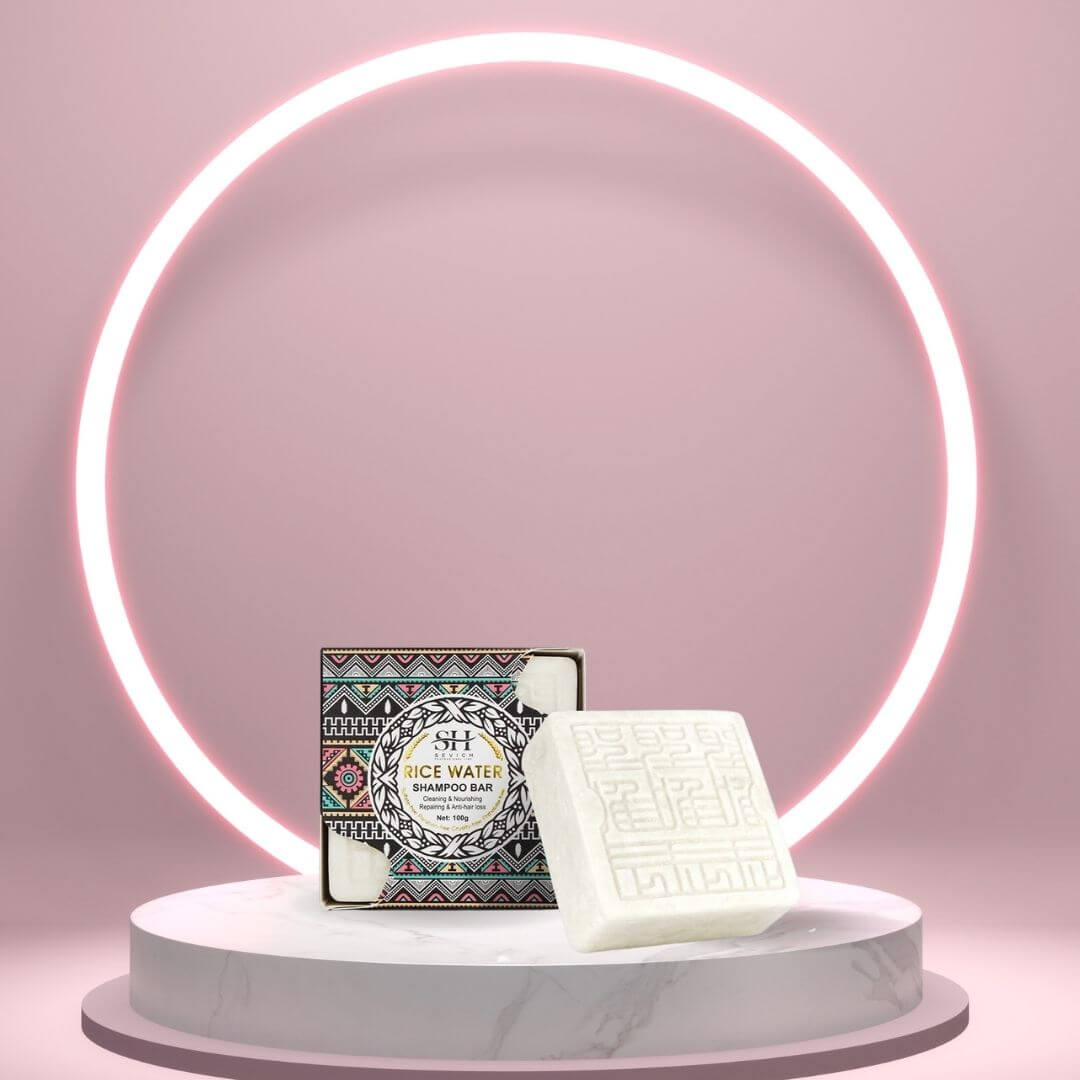 "I've Finally Found The Perfect Shampoo That Gives My Hair a Natural Shine And Bounce"
Soothing Relief

Calm and balance your scalp with RiceTress for soothing relief.

Paraben Free

Chemical free & safe to use

Nourishing Formula

Deeply nourish and strengthen your hair with natural rice water.

Quick and Convenient

Simplify your routine with RiceTress, the all-in-one hair solution.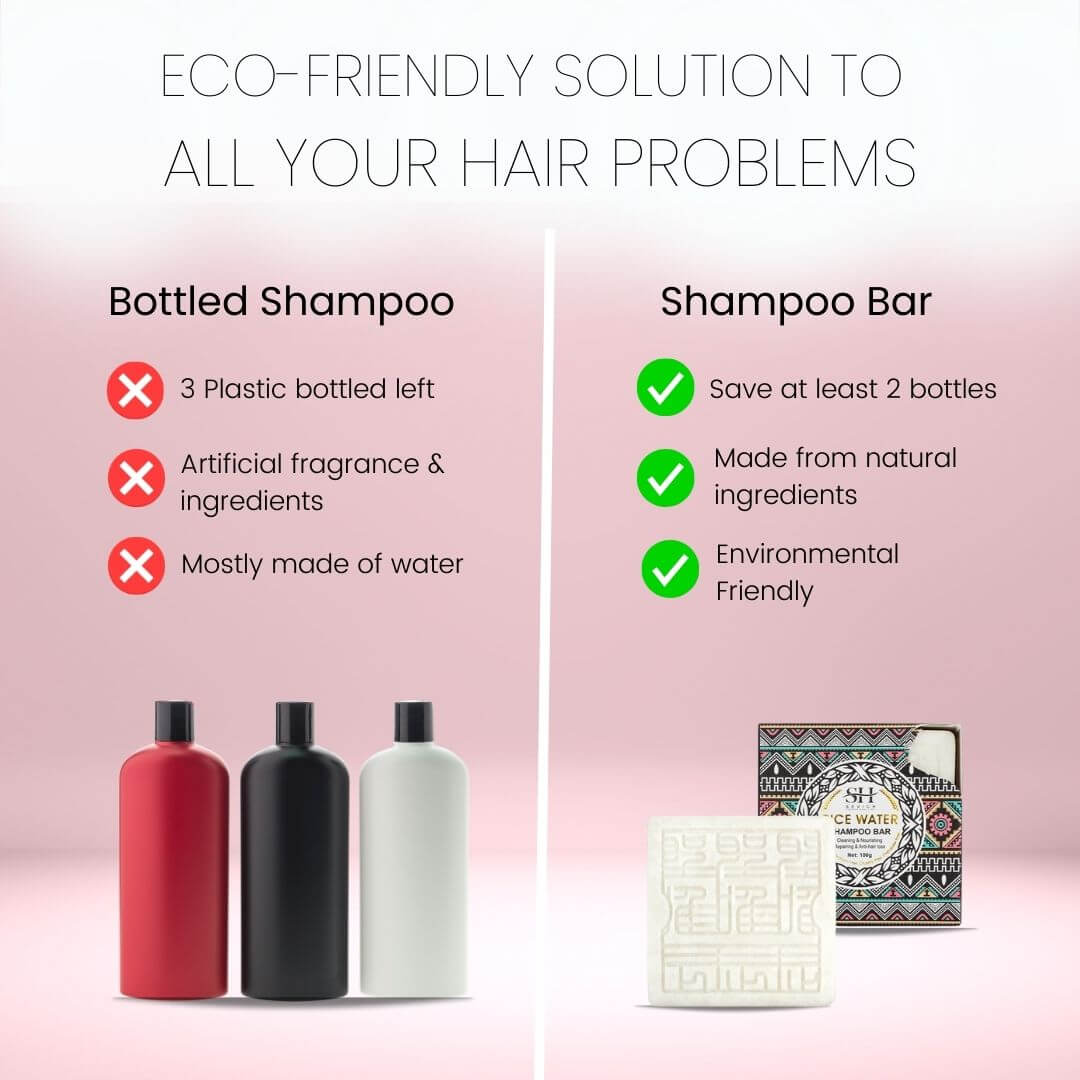 Gentle and Effective Ingredients for All Hair Types
RiceTress Shampoo Bar is suitable for all hair types, including color-treated and sensitive scalps.
Our gentle yet effective formula is free from sulfates, parabens, and harsh chemicals, ensuring a healthy and safe hair care experience.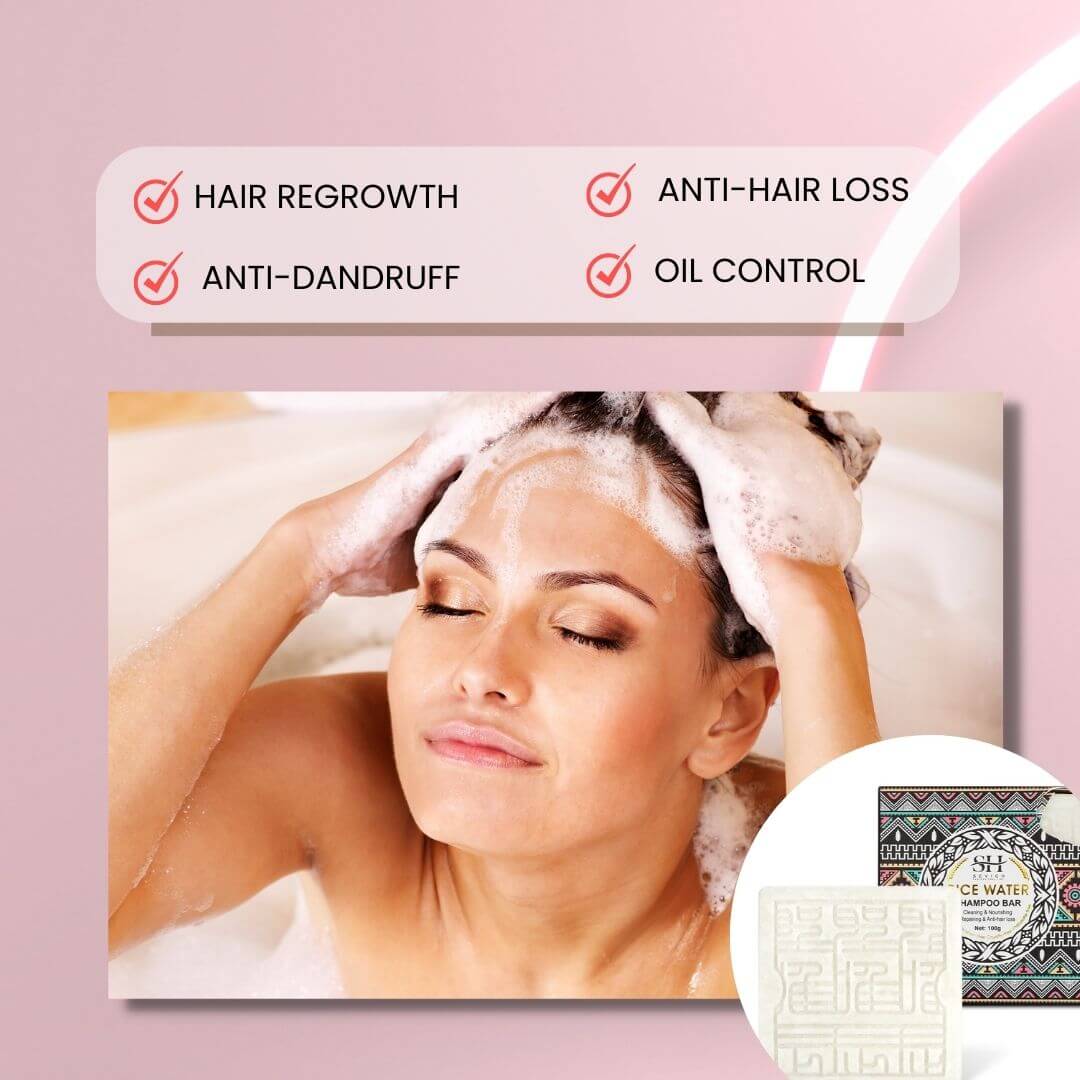 Nourish and Strengthen Your Hair
Enriched with the natural nutrients present in rice water, this shampoo bar provides deep nourishment, restoring vitality to your hair.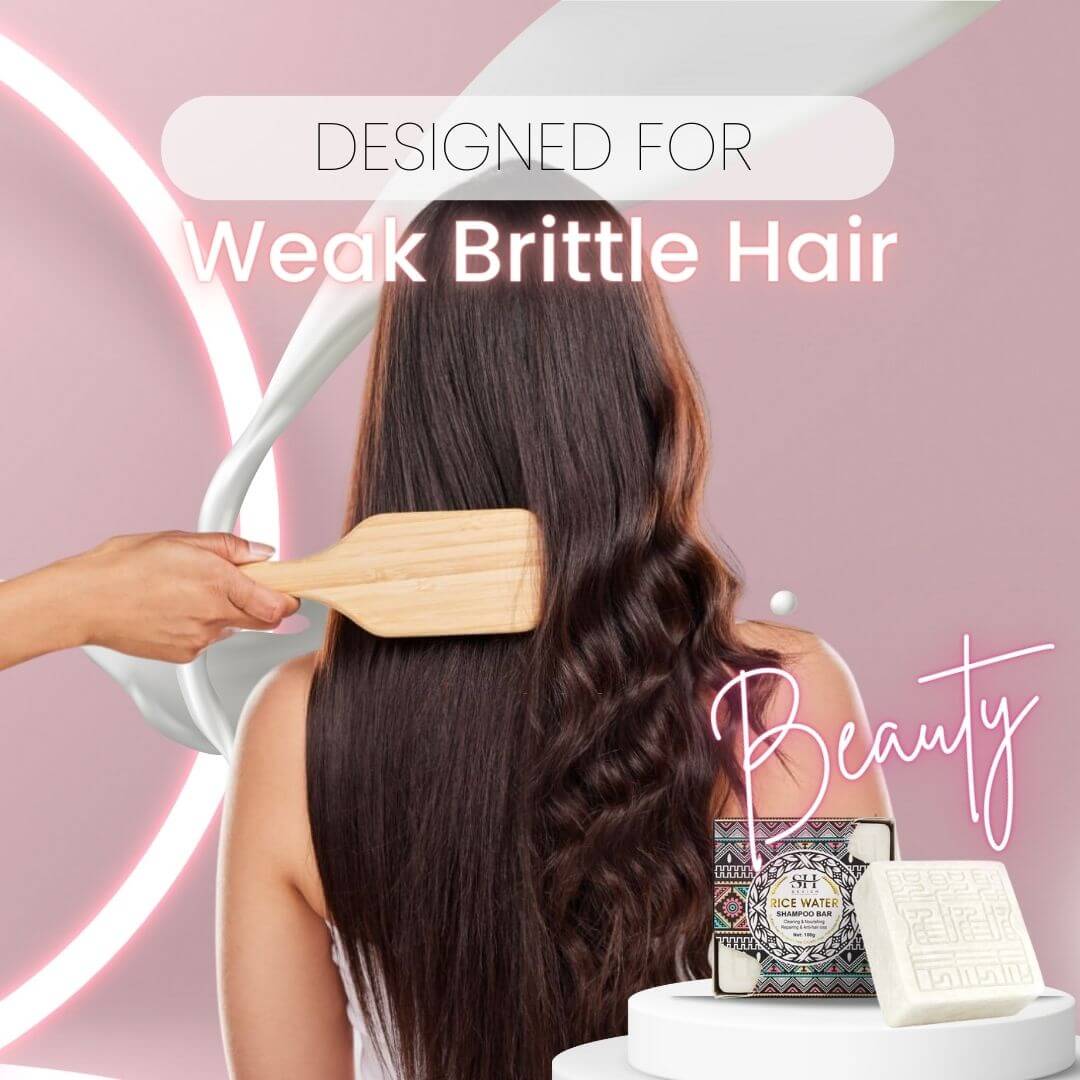 Repair Thin, Brittle Hair
Say goodbye to breakage and hello to voluminous locks that exude vitality and bounce.
Restore your hair's natural beauty and regain your confidence with RiceTress - the ultimate solution for repairing thin, brittle hair.
Let's get into the nitty gritty details
Highlights

Transform your hair care routine with the power of RiceTress Natural Rice Water Shampoo Bar.

Our unique formula cleanses your hair, while also providing nourishment and hydration for a healthy and luscious look.

Rice water has been used for centuries in hair care, and with RiceTress, you can now experience the benefits in a convenient and eco-friendly bar form
Features

✓ Made with all-natural, organic ingredients

✓ Free from harsh chemicals and sulfates

✓ Suitable for all hair types

✓ Nourishes and strengthens hair

✓ Provides a gentle cleansing experience

✓ Eco-friendly and sustainable

✓ Easy to use and travel-friendly

What is a rice shampoo bar?

A rice shampoo bar is a type of shampoo that is made with rice water and other natural ingredients, such as oils and essential oils. It comes in a solid bar form and is an eco-friendly alternative to traditional liquid shampoo
How do I use a rice shampoo bar?

Wet your hair and the shampoo bar, then rub the bar onto your hair until it lathers. Massage your scalp and hair with the lather and rinse thoroughly.
Is a rice shampoo bar suitable for all hair types?

Yes, rice shampoo bars are generally suitable for all hair types, including oily, dry, curly, and straight hair. However, some people may need to experiment with different types of rice shampoo bars to find the one that works best for their hair type.
Can a rice shampoo bar help with hair growth?

While there is limited scientific evidence to support the claim that rice shampoo bars can promote hair growth, some people have reported that their hair appears to be growing faster and thicker after using a rice shampoo bar.
Are rice shampoo bars vegan and cruelty-free?

Yes, our RiceTress rice shampoo bars are vegan and cruelty-free.
How long does a rice shampoo bar last?

A rice shampoo bar can last for several months, depending on how frequently it is used and how it is stored. It is best to keep the bar in a dry place between uses to prolong its lifespan.
Can a rice shampoo bar replace conditioner?

While a rice shampoo bar can clean and condition hair at the same time, some people may still need to use a separate conditioner to detangle and soften their hair.
Are there any potential drawbacks to using a rice shampoo bar?

Some people may experience a transition period when switching to a rice shampoo bar, during which their hair may feel oily or dry. Additionally, some rice shampoo bars may not work for everyone and may cause scalp irritation or allergic reactions.
Shipping

Enjoy FREE SHIPPING on all orders over USD $35. Please allow 1-2 business days for order processing. Orders are not shipped on weekends or holidays.

If we are experiencing a high volume of orders, shipments may be delayed by a few days. If there will be a significant delay in shipment of your order, we will contact you via email or phone.
Discover the Ancient Secret to Healthy Hair with RiceTress Rice Shampoo Bar